Es wird enger: Der Show down um Nord Stream 2 beginnt
In den USA ist die Wahl für die Teilerneuerung der beiden Kammern im Washingtoner Parlament vom November 2018 gelaufen. Nun kann dort die Sachpolitik wieder auf die Tagesordnung gesetzt werden. Die "Sachpolitik" aberist natürlich keine rein sachliche Angelegenheit, sondern ihrerseits von dem grundsätzlichen Ringen zwischen Demokraten und Republikanern bestimmt. Außenpolitische Entscheidungen sind eine Funktion der Innenpolitik, insbesondere bei einerMacht wie den USA. Dort haben die Demokraten
ihre traditionelle russlandpolitische Position verlassen, um Trump in die Mangel nehmen zu können. Und sie haben
die Mehrheit im House gewonnen, was ihnen prozedural neue Möglichkeiten verschafft.
Nun scheint aus einer solchen Konstellation heraus das Sterbeglöckchen für Nord Stream 2 geläutet zu werden. Dafür sprechen zwei Indizien,aus dem US-Außenministerium einerseits und aus dem Repräsentantenhausandererseits.
Francis Fannons Briefing zur Energiesicherheit Europas und Nord Stream 2
Francis Fannon, Assistant Secretary, Bureau of Energy Resources, ist von einerEuropa-Reise zurück. Er hat ein Briefing zur Energiesicherheit Europas und NordStream 2 gegeben. Seine Kritik an den Pipelines Nord Stream 2 und Turk Streamist lesenswert, weil sie so aus Stein gemeißelt erscheint, in äußerster Kondensation, unter Nutzung der etablierten Vokabeln:
"By contrast, Nord Stream2 and an expanded Turkish Stream pipeline take – seek to deepen dependence rather than strengthen security. They arenot commercial projects; they arepolitical tools. Unlike the United States, Russia's energy companies are an extension of the state, and the Russian state uses energy for coercivepolitical aims. Through Nord Stream 2 Russia seeks to increase its leverageof the West while severing Ukraine from Europe. The U.S. and Europe share Western values. We look at commerce as mutually beneficial and reciprocal, but doing business with Nord Stream 2 isjust not consistent with those sharedvalues."[
Das ist die Position des Außenministeriums der Regierung, formuliert ultimativ für den gesamten Westen – als eine sicherheitspolitische Positionierung.
Die Resolution H.Res. 1035 des US- Repräsentantenhauses
Am 11. Dezember 2018 hat das Repräsentantenhaus die Resolution (H.Res. 1035) Expressing opposition to the completion of Nord Stream II, and for other purposes verabschiedet, die von Mike Conaway (Rep-Texas) im Juli dieses Jahres eingeführt worden war. Das Repräsentantenhaus stellt fest, dass Nord Stream 2 sowohl die Energiesicherheit Europas als auch die Interessen der USA gefährde. Die Kongressabgeordneten fordern Europa auf, das Pipeline-Projekt abzulehnen, sie drängen ihren Präsidenten, "to use all available means to support Europeanenergy security through a policy ofreducing reliance on the Russia Federation". Sie befürworten auch die Verhängung von Sanktionen gegen Nord Steam 2 gemäß Section 232 desCAATSA-Gesetzes.
Vor der Abstimmung fand eine Debatte im Plenum des Repräsentantenhauses statt. Die Denkweise in der Washingtoner Legislative sollte man in Europa vor Augen haben. Am prägnantesten kommt sie zum Ausdruck in den Reden von zwei Abgeordneten aus dem dank Fracking wieder prosperierenden Ölstaat Texas. Ted Poe (Rep-Texas) formulierte:
"Nord Stream 2 is energy blackmail. If completed, it will make our European allies more dependent onRussian gas to meet their energy needs. For three decades, Russia has used its abundant energy supplies to coerce European neighbors into doing its bidding.Europe, lacking natural gas reserves of its own, once had little choice inenergy providers, allowing the Kremlin to block the flow of gas if Europe wasopposing its interests. In fact, I was in the Ukraine in 2009 when the Russians turned off the gas in Ukraine. And it was cold. People died. It's blackmail since they are a monopoly on European natural gas. This includes forcing Europe's silence over Russia's illegal aggression not only in the Ukraine, but Georgia and Crimea as well. Today, Europe has other options, however. American natural gas is increasingly available on the global market thanks to advances in technology. In 2019, the United States LNG exports are expected to surge by almost 80%. In Texas, we have more natural gas than we ever have and more than we need. We should use all we can and then we should sell the rest to the Europeans. Across Europe, more LNG terminals are coming online allowing more American natural gas to reach the European market. Even Germany has pledged to builda new LNG terminal as a result of President Trump's push to renew the transatlantic trade relationship. With the expanding availability of US natural gas, Europe can and should say no to Nord Stream 2. Vladimir Putin cannot betrusted to be a fair trading partner. His recent aggression in Ukrainedemonstrates that Russia is a threat and not a friend."
Der bereits erwähnte Mike Conaway (Rep-Texas) sieht es so:
"This project is being sold to our European allies and partners as many things. They're being told – and we're being told – that the current route lacks transit capacity to meetthe demand in western Europe… this is false. There's a 55 billion cubic meter surplus in transit lines existing currently through Ukraine that Nord Stream 2 plans to completely circumvent, which is exactly the capacity of Nord Stream 2. In other words, Russia is working to strangle Ukraine's existing pipeline. Once Nord Stream 2 reaches its planned terminus in Germany, it is to move southward away from western markets and into existing lines. The impact that will have onthe Ukraine pipeline is if it goes empty, it will cease to exist and cease to operate. The argument that if Russia tried to use Nord Stream 2 as leverage, they would revert back to gas going through Ukraine lines is simply false and misleading. We're also being told the pipeline will reduce gas prices in Europe. This is also false. Nord Stream 2 circumvents market competitors and further reinforces Russia's dominance in a market, essentially creating zero incentive to lower energy prices. We're also being told that Nord Stream 2 is a commercial deal with zero geopolitical impact. Compared to Nord Stream 1, which is owned by a variety of stakeholders from western Europe, Nord Stream 2 is 100% Russian-owned and operated through Gazprom, which is controlled by the Russian state – i.e. Vladimir Putin – and known to pursue political goals, and whose Chairman, Alexey Miller, is currently sanctioned by the United States. The handwriting on the wall could not beclearer and we can no longer kid ourselves what Nord Stream 2 is and whatit is not. It will provide greater latitude for the Russians to continue defiance of global norms, sovereign borders, and international law. The project is simply another tool for Vladimir Putin to wield Russia's ever-increasing aggressive and subversive activities against the west. Nord Stream 2 is a danger to peace as we know it. Our German and NATO colleagues should seeclearly what it is. It allows Vladimir Putin another place to put his booton the jugular of Europe."
Das richtet sich massiv gegen die Position der deutschen Bundesregierung. In diesen Positionen drückt sich eine Haltung aus, die sich mit Russland bereits im (Energie-)Krieg sieht, die auf begrenzende rechtliche Erwägungen deshalb zu verzichten sich bereits gerechtfertigt sieht. Deswegen die Erwähnung der NATO.
Die Strategie der Bundesregierung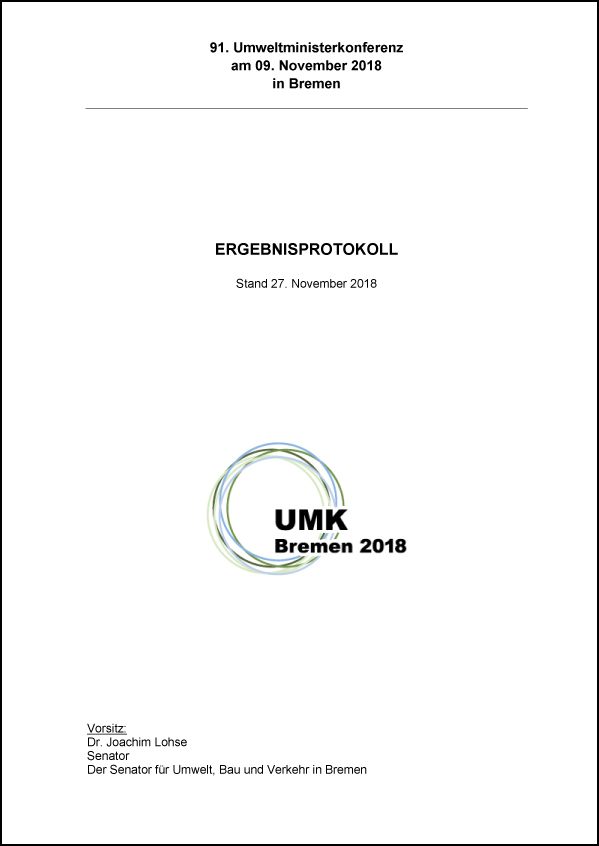 Angesichts dessen ist nicht zu ewarten, dass die Bundesregierung ihre bisherige Position gegenüber unserem NATO-Partner 'unabgespeckt' wird halten können. Irgendein Entgegenkommen gegenüber diesen verfestigten inhaltlichen Positionen in den Schaltstellen auf der anderen Seite des Atlantiks wird sie zeigen müssen – Positionen, die durch Dauerwiederholung zwar nicht zutreffender werden, die doch aber von Expertenkreisen in Europa breit geteilt werden. Derselbe Druck gegen Nord Stream 2 wurde von osteuropäischer Seite im Gefolge des Clash in der Straße von Kertsch aufgebaut – nach dem Böllschen Muster "Es muss etwas geschehen". Zunächst wurde gefordert, NATO-Kanonenboote in die Straße von Kertsch zusenden; als das als absurd abgelehnt wurde, wurde der Retorsionsdruck auf  das bewährte Ziel Nord Stream 2 geleitet.
Nord Stream 2 abzusagen, wie gefordert, wäre aber nur unter massiven Rechtsbrüchen gegenüber Gazprom möglich. Folgte Deutschland den Aufforderungen aus den USA und aus Osteuropa, dann täte es exakt das, was es seinem Gegner im Kern vorwirft.
Die Strategie der Bundesregierung scheint angesichts dessen auf eine andere Option zu setzen. Um die Kapazität von Nord Stream 2 auch voll nutzen zu können, wird in Deutschland als ableitende Gaspipeline insbesondere EUGAL gebaut. Deren nutzbare Kapazität zu restringieren, scheint die Option der Wahl zu sein – wobei die Pointe ist, dass die Bundesregierung dieses Druckmitteleh in die trilateralen Verhandlungen um die Konditionen der Weiternutzung des Ukrainischen Gas Transport Systems (UGTS) ab 1. Januar 2020 eingebracht zu haben scheint.